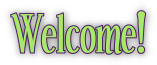 Thanks for stopping by!
No, really. I'm serious. Thanks for stopping by.
If you've stopped by because you're a writer, I have good news! Speaking from experience, I can practically guarantee that YOU, too, can write a romance book and get published. (Although it really helps if you are a romantic-at-heart, have a terribly understanding significant other, and enjoy spending hours in a cramped computer space muttering to yourself.)
If you've stopped by because you're a reader, I also have good news! My new book Kissing Kendall is now available through Amazon.com! and Barnes and Noble for just $2.99!
And if you're looking for more, my romance novella A Little Bit Cupid is also now available through Amazon and Barnes and Noble for only 99 cents!!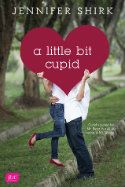 So don't be shy. Feel free to contact me: e-mail
I'd love to hear from readers! (Especially if you liked any of my books) :)

5/20/13:Pucker Up! Robin Bielman, author of KISSING THE MAID OF HONOR and I with my book KISSING KENDALL have joined kissing forces--romance author style and are hosting a Bliss Kiss-Off and Giveaway all this week! Stop by my blog and Robin's blog for a chance to win a $20 Amazon GC and to take our kissing poll for BEST ON SCREEN kiss!
5/06/13: Exciting news! SUNNY DAYS FOR SAM has finaled in the 2013 Golden Quill Published Authors Contest for Best Traditional Romance!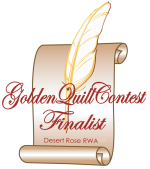 Winners will be announced June. Cross your fingers for me! :-)
3/10/13: Getting great reviews for A LITTLE BIT CUPID! Night Owl Reviews just gave it 4 out of 5 stars: "Jennifer Shirk writes with a smooth prose with the right amount of humor to make the story a light read. Even though it's written to fit in with the Valentine's holiday the story can be read any time a quick sexy read is in order." Have you picked up your copy yet? Only 99 cents!!
2/10/13: A LITTLE BIT CUPID was chosen by readers as the "fresh pick" over at Fresh Fiction! yay!!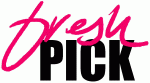 February 10, 2013
2/8/13: No plans on Valentine's Day? Good! Entangled Edge author Stephanie Monahan & I will be hosting Entangled's Valentine Love Party on 2/14 on FACEBOOK from 8 to 10PM EST ~Join us for awesome prizes, cyber chocolate and fun chatting!! Click HERE to RSVP!
This February, get Entangled in Love!
With Valentine's day coming up, February is certainly the season of love and romance. To celebrate, Entangled Publishing is hosting a blog hop and with almost 50 authors participating, this is your chance to win a lot of amazing prizes varying from ARCs, books, chocolates, giftcards and whatnot!
The hop runs from February 8th to 15th, so make sure you visit all these authors' sites that week! You definitely don't want to miss these giveaways!
Click here to check out what the other authors are giving away during the Entangled In Love blog hop!
****
2/4/13: The Blog Tour for A LITTLE BIT CUPID has officially started! Check out Twitteror my Blog for more updates on how to win a copy!
1/17/13: Entangled Publishing is putting together a Promotional Post and Blog Tour for A LITTLE BIT CUPID, and we'd love to have you participate! You can choose to participate only in the Promotional Post, only in the Blog Tour, or in the Promotional Post AND the Blog Tour. ARC's will be provided to participants wanting to review A LITTLE BIT CUPID. If you have a blog and you're interested in hosting me, please sign up HERE.
1/15/13: A LITTLE BIT CUPID is available now on Amazon and Barnes and Noble!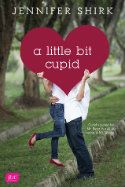 Isn't it adorable?
1/7/13:The BLOG TOUR for KISSING KENDALL kicks off today and runs all week! Check out GoddessFish Promotions for a list of participating blogs! I will be awarding a free ebook of Kissing Kendall or an ebook from my backlist (winner's choice) to a random commenter at each stop. (There must be a minimum of 5 comments on each blog for a winner to be chosen)
I know. There's always a catch. :)
Good luck!
1/1/13: HAPPY NEW YEAR!! It's beginning to shape up to be an exciting new year! Be on the lookout for my upcoming novella, A LITTLE BIT CUPID to be released the end of this month!
12/10/12: Kissing Kendall is released! Check out my blog for a chance to win a copy! I will be appearing at various blogs and hosting giveaways!
This holiday season, get Entangled Under the Mistletoe!

Entangled Publishing is hosting its very first blog hop and with over 50 authors participating, all of whom are signed with Entangled Publishing, this is your chance to win a ton of fantastic prizes from your favourite authors! Visit my blog for a chance to win a copy of my upcoming release Kissing Kendall.
10/24/12: FINALLY an ebook! Sunny Days for Sam is now available on kindle for $2.99! Tell a friend. Preferably one who can read.:-)
10/23/12: Liked Georgie on His Mind? Good. Because I just signed with the Bliss line of Entangled Publishing. Kissing Kendall (Georgie's brother's story) will come out in ebook in late November! Yes just a month away! (I don't mess around here)
9/2/12: Going paranormal?! Sold a fun novella, A Little Bit Cupid, in which a loner must find true love before midnight on Valentine's Day or risk having humanity lose love forever, and with the help of Cupid's son himself, she seeks out Mr. Wrong while Mr. Right is right under her nose, to Entangled Publishing.
Release will be sometime in January 2013.
6/22/12: New review for Sunny Days for Sam. 4 1/2 Stars from LASR!
6/13/12: Avalon Books is bought out by Amazon! Ebooks for Georgie on His Mind and Sunny Days for Sam soon to come.
4/6/12: Sunny Days for Sam is now released!!
2/16/12: My blog book tour for Sunny Days for Sam is now up! Please check Goddess Fish promotions for the scheduled set of blogs where I'll be appearing. I will be giving away a print copy of "Sunny Days for Sam" (US/Canada only -- an eBook copy of "Role of a Lifetime" will be substituted as prizes for any international winners) to TWO randomly drawn commenters, and a $10 Visa GC for the blog host with most comments. Blog tour begins April 6 and runs to April 13th. Good luck!
2/16/12:My new book Sunny Days for Sam is almost out and I'll be scheduling a blog tour to celebrate. Lots of giveaways! Stay tuned!
10/4/11:The Role of a Lifetime is up for grabs as a giveaway on Goodreads! Giveaway deadline is October 16, 2011. Good luck!
2/14/11:Georgie on His Mind is a winner of CataNetwork Single Titles 2010 Reviewers' Choice Award!
2/5/11: Sold to Avalon Books! Just heard my second romance with Avalon, Sunny Days for Sam was contracted! Yay!
10/15/10: My friend Diane Estrella is hosting a giveaway of my recent book Georgie on His Mind starting Oct. 15! Comment on her blog to enter. Contest closes Sunday Oct. 17th 2010. Good luck!
08/19/10: My Avalon romance Georgie on His Mind is released! Check my blog for a contest giveaway August 22-23